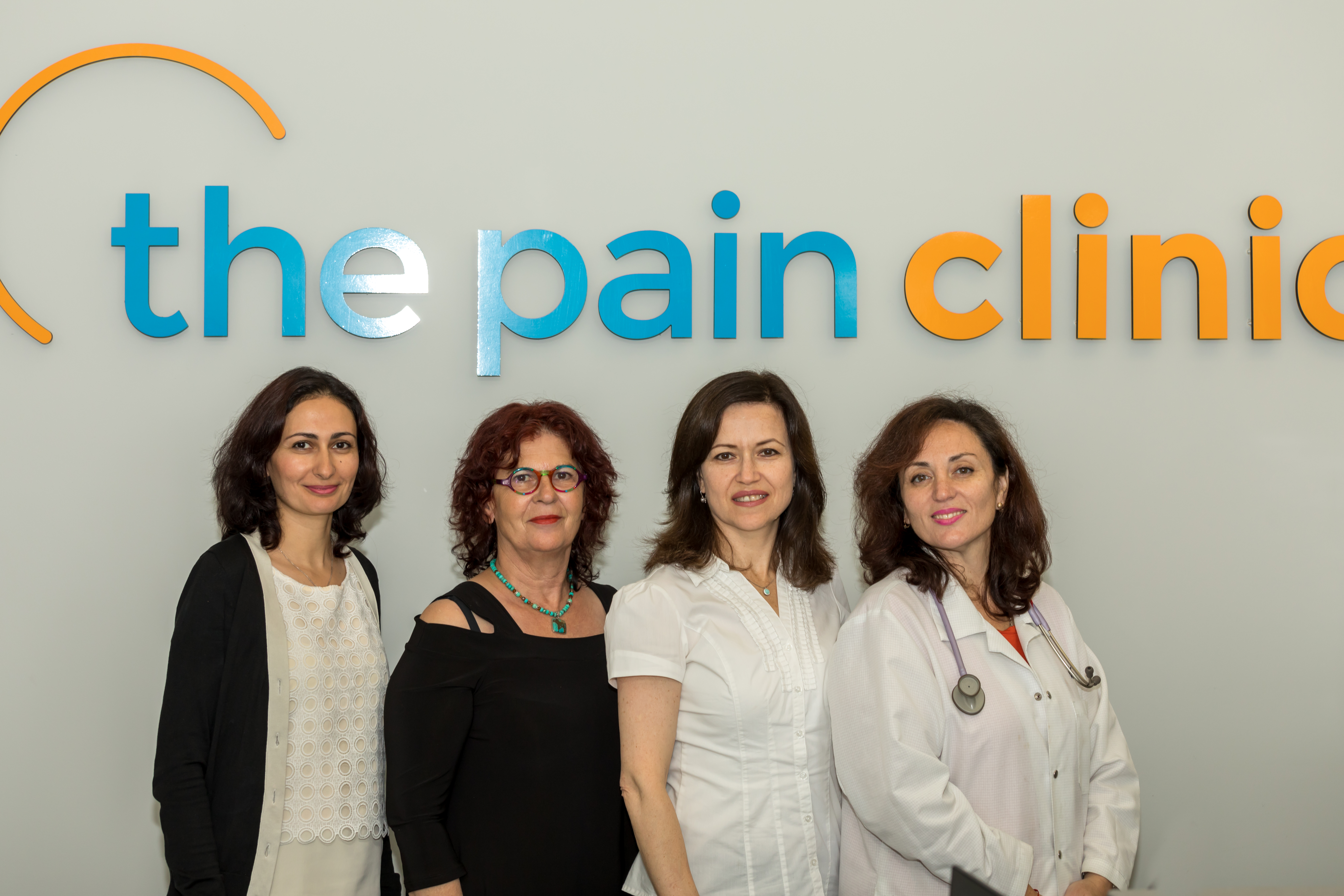 Meet our amazing office staff of Larissa, Liliana, Elena and Anna.
Dr. Dima Rozen
M.D.
Dr. Dima Rozen, our Medical Director, is double board certified by the American Board of Anesthesia in both Anesthesia and Interventional Pain Medicine. He graduated from The University of Michigan's Department of Anesthesia in 2000 and subsequently went on to the prestigious world renowned Texas Tech Health Science Center to train in Interventional Pain Medicine with some of the world leaders in the field including the late Dr. P. Prithvi Raj and the founder of Epimed Dr. Gabor Racz.
Dr. Rozen held academic appointments at The Mount Sinai Medical Center in NYC as well as The Brooklyn Hospital in Brooklyn. He held the rank of Assistant Professor as well as being the Director of Neuromodulation. He was actively involved in the fellowship training program and has published extensively within his field in peer reviewed journals.
TPC treats all aspects of pain including Headache, neck pain, mid back pain, low back pain, degenerative disc disease, facet arthropathy, disc rupture and herniation, radiculitis, post laminectomy syndrome as well as knee, hip and shoulder pain. Our custom designed facility includes an en-suite fluoroscopy unit equipped with the latest technologies including a Radiofrequency generator to perform rhizolysis.
We offer consultation in both English and Russian. The bilingual staff works, five days a week: Monday – Friday from 8am-4pm. Referral from your family doctor is mandatory for consultation.
See Dr. Rozen's list of publications and Press Coverage here.
Dr. Pezhman Mehrabian
M.D.
Interventional Pain Specialist
American Board-Certified Anesthesiology (Diplomate of ABA)
American Board-Certified Anesthesiology-Pain Medicine (ABA-PM)
Dr. Mehrabian is board-certified in anesthesiology and pain medicine by the American Board of Anesthesiology. He is a graduate of Virginia Mason (Seattle, USA) Interventional Pain Medicine fellowship program. He is proficient in many advanced procedures including fluoroscopic guided spinal injections, Ultrasound guided peripheral nerve blocks, Radiofrequency ablation of spinal and peripheral nerves, spinal cord stimulator placement and intrathecal pump placement. He strongly believes in and practice non-narcotics options for benign chronic pain management.
Dr. Ali Kajdehi
M.D.
Dr, Ali Kajdehi, MD, CCFP, DCAPM, AIHS (Member of American Interventional Headache Society) is an international graduate Anesthesiologist who completed his residency training in family medicine at the University of Western Ontario, followed by a fellowship residency training in Anesthesiology at the Department of Anesthesiology, University of Toronto. He then pursued an additional 1.5 year of training in chronic pain management to be granted designation of Focused Practice in Pain Management. Dr. Kajdehi is a Diplomat of the Canadian Academy of Pain Management as well as a member of the CPSO, CMA, MCC, the CCFP, the OMA and several American medical associations.
With almost 10 years of work experience in chronic pain management, including several clinics in GTA area, plus over 15 years of practice in Anesthesiology, Dr Kajdehi provides multimodal chronic pain management including image-guided, and none image-guided procedures for a wide variety of chronic pain conditions. Also, as an affiliate to the University of Toronto, he not only provides training to medical students from medical schools across Canada and The United States but also supervise and train physicians who would like to obtain their license to practice as a pain specialist in Ontario. We welcomed Dr. Kajdehi to The Pain Clinic physician team in 2017.
Dr. V.L. Powell
M.D.
Dr. V.L. Powell has over 20 years of experience practicing chronic pain management.  She graduated from Memorial University in  Newfoundland in with a Bachelor of Nursing Degree, followed by a  Bachelor of Medical Science and a Doctor of Medicine.
Since moving to Toronto for her Fellowship in Anesthesiology, she has worked as a hospital anesthesiologist  in  both Toronto and Auckland, New Zealand. Dr. Powell constantly strives to maintain an up-to-date and compassionate approach to the care of patients with chronic pain.
We welcomed her on staff to the Pain Clinic in July of 2017.
Dr. A. Siva
M.D.
Dr. Siva, specializes in interventional spine and joint medicine and peripheral nerve neurostimulation therapy for pain management.
Dr. Siva completed his primary specialty training in Physical Medicine and Rehabilitation (PM&R) at McMaster University. He is dual board certified in PM&R with the Royal College of Physicians of Canada and the American Academy of Physical Medicine and Rehabilitation. His PM&R practice includes sports medicine, neuro-musculoskeletal disorders and spasticity management. He also specializes in neurorehab and electrodiagnostics with nerve conduction studies and EMG.
Dr. Siva subsequently subspecialized in Pain Medicine, completing a multi-year accredited training program with the Department of Anesthesia at McMaster University. He has obtained his board certification in the subspeciality of Pain Medicine with the Royal College of Physicians of Canada. Dr. Siva's primary area of interest and focus is on X-ray guided and Ultrasound guided interventional management therapies. He does image guided interventional spine, joint, and peripheral nerve radiofrequency ablation and stimulation procedures.